Hello Everybody!
I'm Erika, Lucys friend. I love Booksylvania so much! She just invited me to join this blog, and I thought to do this series because it's the last book/series I've ever read. Here's the actual book summary: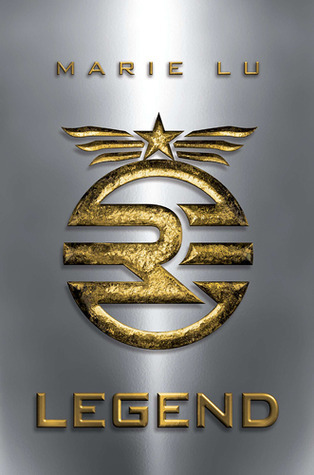 From different worlds
June and Day have no
reason to cross paths
Until June's brother is
murdered, And Day
becomes the prime suspect
In a shocking turn of events,
the two uncover what has
really brought them
together, and the sinister
lengths to which their
country will go to
keep it's secrets
It's really an amazing book. I have here a synopsis of the book.
SYNOPSIS (Warning: May contain spoilers)
In Los Angleles, California, June lives with her brother Metias in the republic of America. Her parents died in a car accident when she was young. Her life seems normal, showered in the riches of the republics wealth, with her brother being one of the republics best soldiers. But when her brother is apparently murdered by Day, the republics most wanted criminal, her head filled with rage and lies from the republic, she sets out to find Day and put him in his place.
Day's little brother has caught a plague sweeping through the Lake sector. In a desperate attempt to save him, he breaks into a hospital to try and steal the plague cure.
After June is injured in a skiz fight, she is taken into the care of Day and his younger friend Tess. When she realizes who he is, She reports him and he is arrested.
Then she finds out the truth. Day is to be executed, for unfair reasons. She calls to the patriots, a group of rebellious terrorists, to botch the execution and fake Day's death. They hop on a train to Vegas, and ride off into the light.
So that's basically Legend! I'm not going to tell you any of the other books because I encourage you to read it!
Erika Forest,